We got up early on Sunday so we could do some home things.
Like adjusting and assembling my shower caddy corner shelves.
Which I've had in a few different places.
This one is by far my favourite.
ORB (oil rubbed bronze) which is also an obsession of some of my favourite bloggers at Young House Love.
Then new (well recycled from my Aunt's old kitchen cabinets) drawer pulls!
Remember when I scored this dresser (minus a few knobs) in this
post here
(aka "the before" picture scroll to near the bottom).
Here's what they look like up close.
These home "repairs" are much more my speed then
this failed attempt here
.
Then I got dressed in some comfortable shopping clothes.

And this new bangle my mum gave me.

Okay I think I've said it before but the way my family shows we care is through material things.
SO on Sunday what else was there to do except shop?
We headed over to Yorkdale mall because I had gift certificates to JCrew and TopShop (courtesy of the girls you can read about that here).
So of course when you have gift cards what do you find???
Nothing.
Seriously not one thing.
That made me want to part with my precious gift cards.
Isn't that how it always goes.
So I did have a chance to pick up these things.
Compact for Shiseido Makeup, Urban Decay Eye Primer, Smashbox PhotoFinish primer, and my birthday bonus gift from Sephora a yummy vanilla cake shower gel (which I am LOVING!) and if you look really close it says "Happy Birthday Beautiful' on the bottle.
And of course my parents totally spoil me.
But this year it was a change.
I tried on these boots from Burberry....swoon!
After all if I have to suffer in the cold miserable Canadian north
I may as well do it in some fabulous boots.
And I've only been pining away for a pair of Burberry boats since forever (or this blog post).
Only when I tried them on I felt...
guilt.
Then I looked at the price tag....$440 (PLUS 13% tax).
And my dad said "get them" and I said "well let's put them on hold".
Then we went to Ann Taylor to look at full length wool coats.
After all I had to survive another Canadian winter.
And I tried on this DKNY pretty.
And again I looked at the price tag $575 (and you guessed it PLUS 13% tax).
My dad said "get it" and I said "well let's put it on hold".
And though it killed me.
I didn't get those things.
Because I need to grow up.
And sometimes these gifts come with strings attached.
So I left them all behind.
Which makes me think I need to put things on hold much more often.
But of course that doesn't mean I didn't get spoiled with other things.
Like these gloves (on sale 30% off brought them in at just $41 dollars).
They are AMAZING because they have a little square of fabric on the index fingers and thumbs so that you don't have to take your gloves off to use an iPhone!!!!
GENIUS!
Especially because I do NOT care for these type of glove/mitten mutation monstrosities.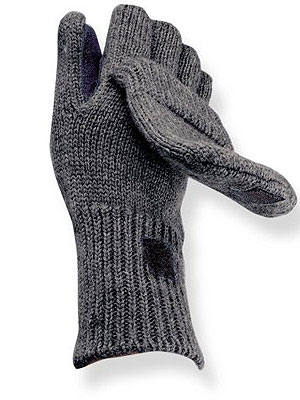 And then I got these fun reasonable tops from Joe Fresh.



I love this sweater because to me it is soooo Canadian.

My mum did compare it to an ugly Christmas sweater...sigh.


Oh well I still like it.



And magazines.
And FOOD, and a Christmas plant.
Food for my dog (special food because he is isn't doing great).
Chocolates.
And really that is more than enough spending and spoiling for this princess.
And you know what I made it through this years birthday (so far) without balling my eyes out like last year. And without wishing I didn't wake up the next day. And without such a big huge gaping hole where my heart or stomach was supposed to me. And THAT is a massive improvement.